PoStat4evR, your Jammu & Kashmir postcard is in what the specialists call State B.
The second line of the native (Dogri) inscription developed a sag, which was fixed with a rivet. You can see the head of the rivet above the second line of text, to the lower left of the Sun. In State A, the plate was in its original state, and then began to develop the sag; State B shows the rivet. State A is further divided into Settings 1, 2 and 3, representing the original state, the first half of the second line beginning to sag, and the first half developing a serious droop.
In addition to all that, most if not all States and Settings exist on both wove and laid paper.
Here is State A Setting 1, on wove and then laid paper: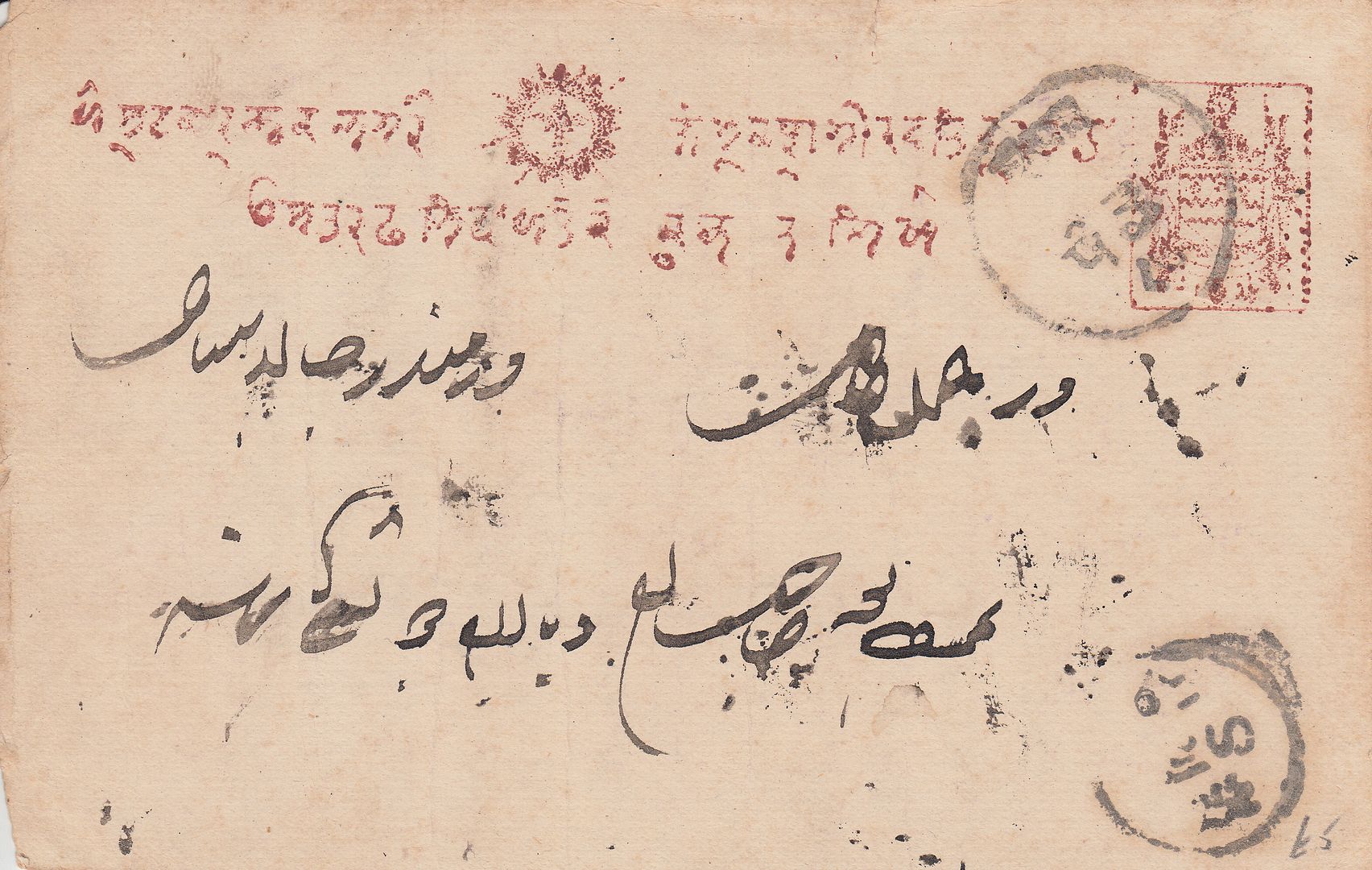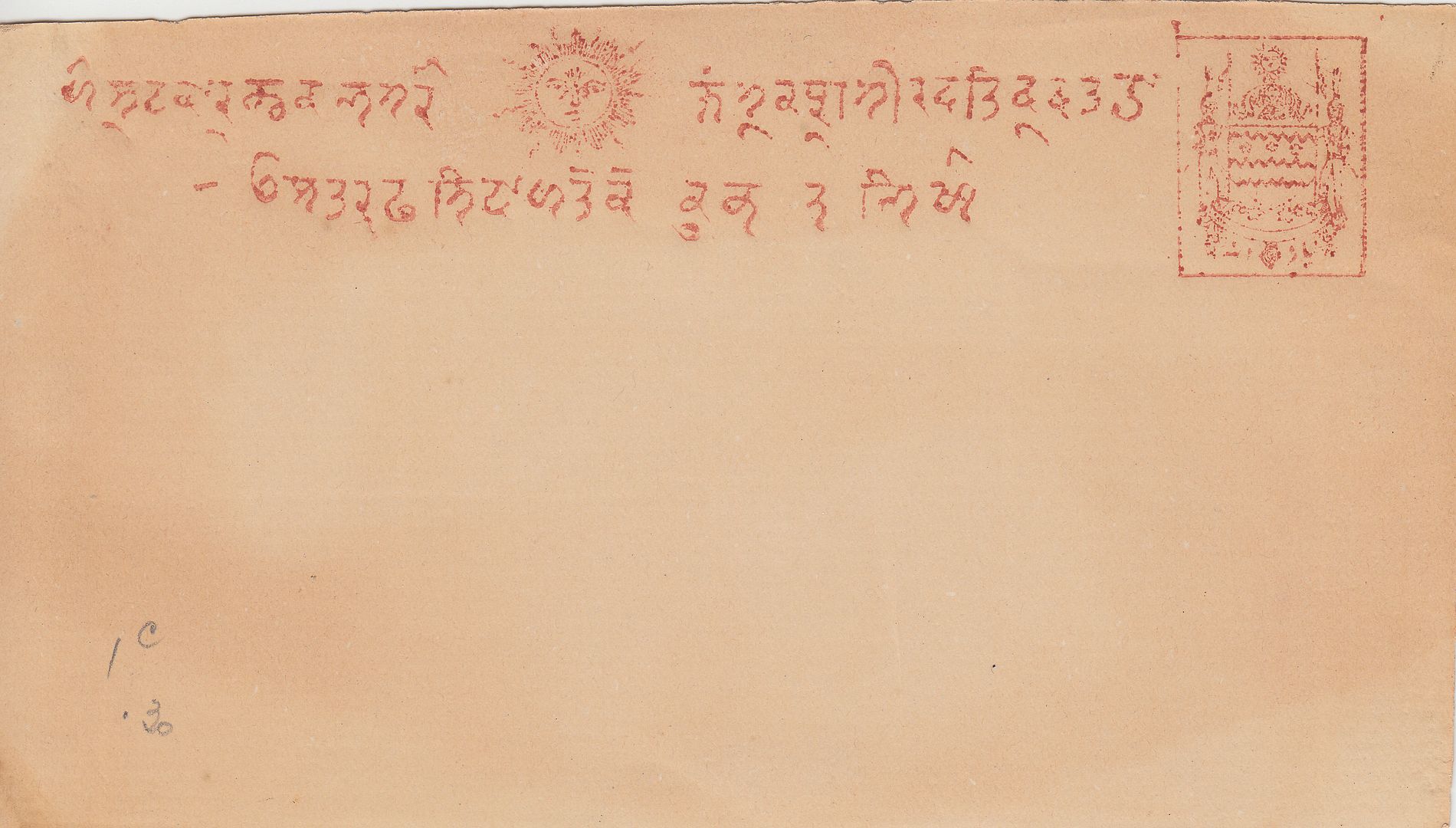 Setting 2, on wove paper: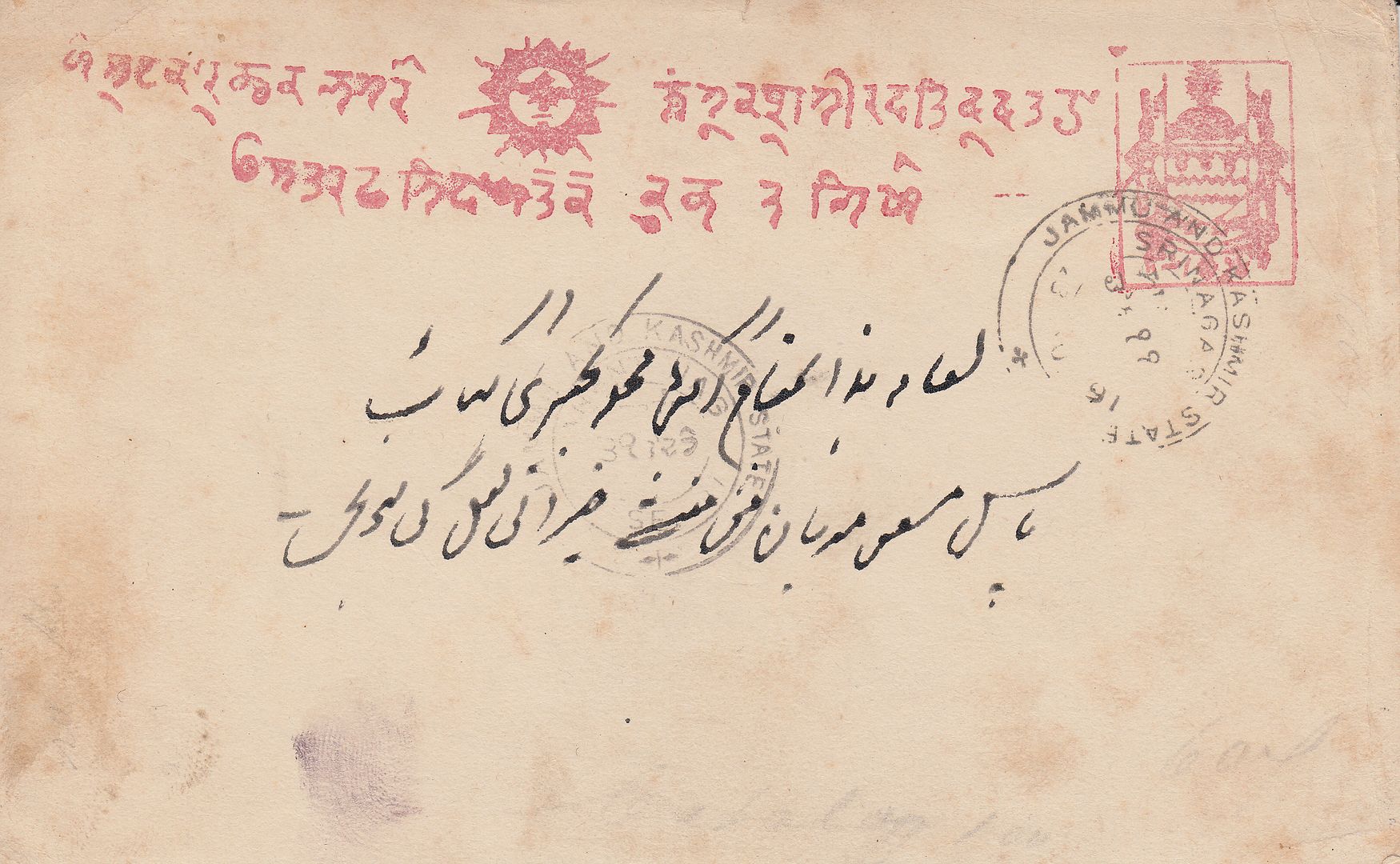 And finally Setting 3 on wove paper
I only have Settings 2 and 3 on wove paper. They seem to be the scarcest of the four States and Settings: perhaps not surprising, as the plate was giving way.
And for completeness, here is a State B (again),
with
the rivet head: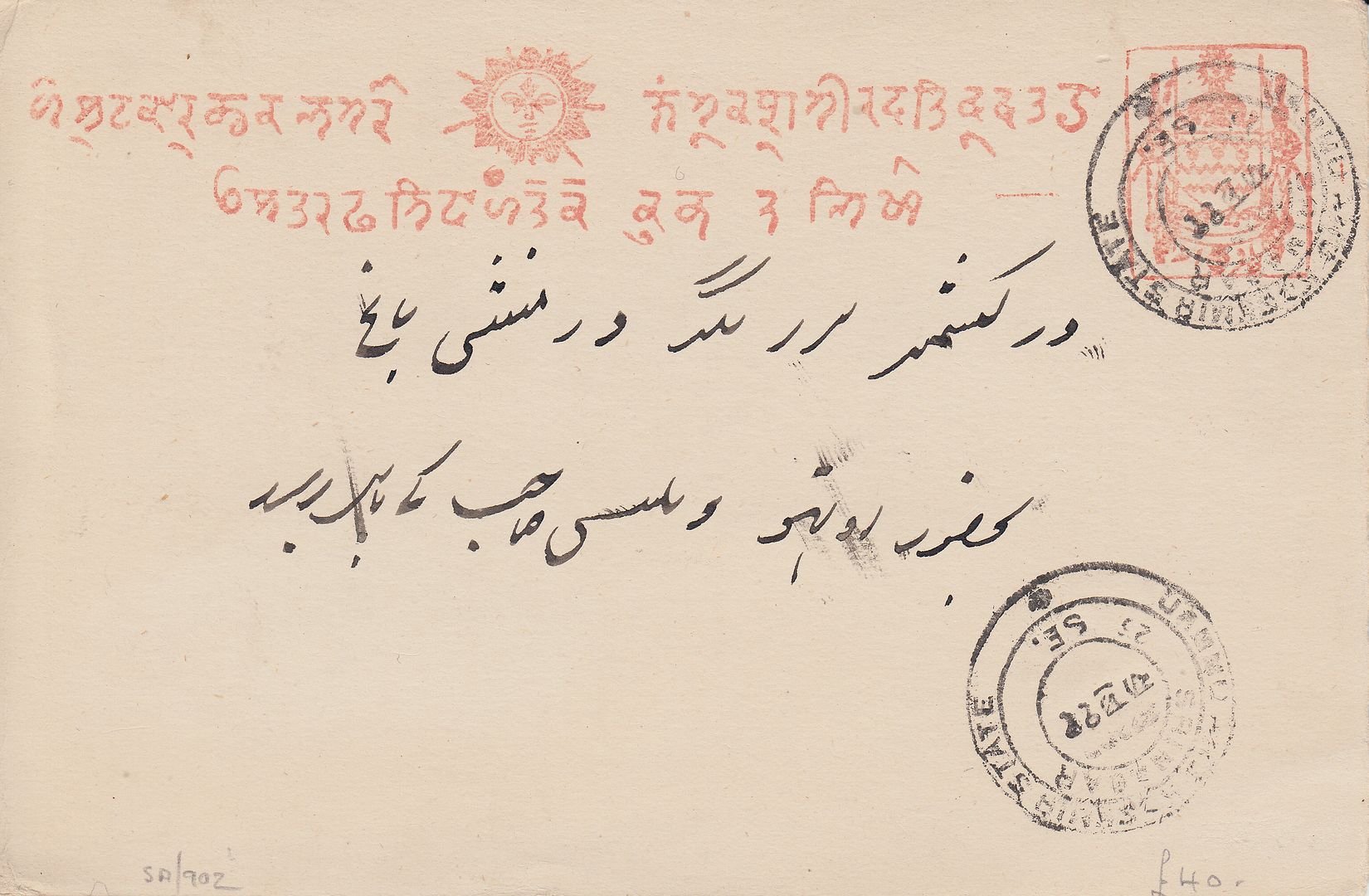 In Ed Deschl's
India States Postal Stationery Listing
, Ed priced State A on laid paper at $US10 unused and $US25 used, on wove paper at $US15 unused and $US25 used, and State B at $US5 unused and $US50 used.