On Monday, 14.04.2014, post of Canada is going to issue a stamp with fossil of Dinosaur.
Royal Ontario Museum 100th Anniversary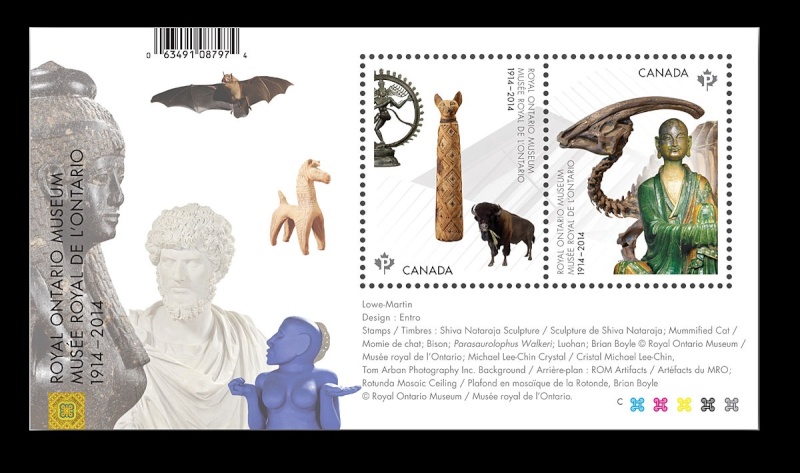 Torontonians, display some hometown pride for your beloved ROM, which turns 100 this year!
The stamp on the left side of the mini-sheet, features a striking 11th-century Chinese statue in the foreground with the museum's most famous dinosaur, the [a href="http://en.wikipedia.org/wiki/Parasaurolophus"]Parasaurolophus[/a], in the background. These are just 2 of the more than 6 million items that make up the diverse collections of this world-class museum, one of the largest in North America.
Urgently looking for somebody in Toronto, who can send me some covers with these stamps on Monday - first day of issue.